The selected cartoons appeared first in other publications, either in print or online, or on social media, and are credited appropriately.
In today's featured cartoon, Sandeep Adhwaryu depicts a fictional conversation between freedom fighter Netaji Subhas Chandra Bose and General Shahnawaz Khan, who had served in the Indian National Army (INA) during World War 2, as he comments on the shifting of the Amar Jawan Jyoti to be merged with the National War Memorial flame, and the Narendra Modi government's decision to install a grand statue of Bose at India Gate.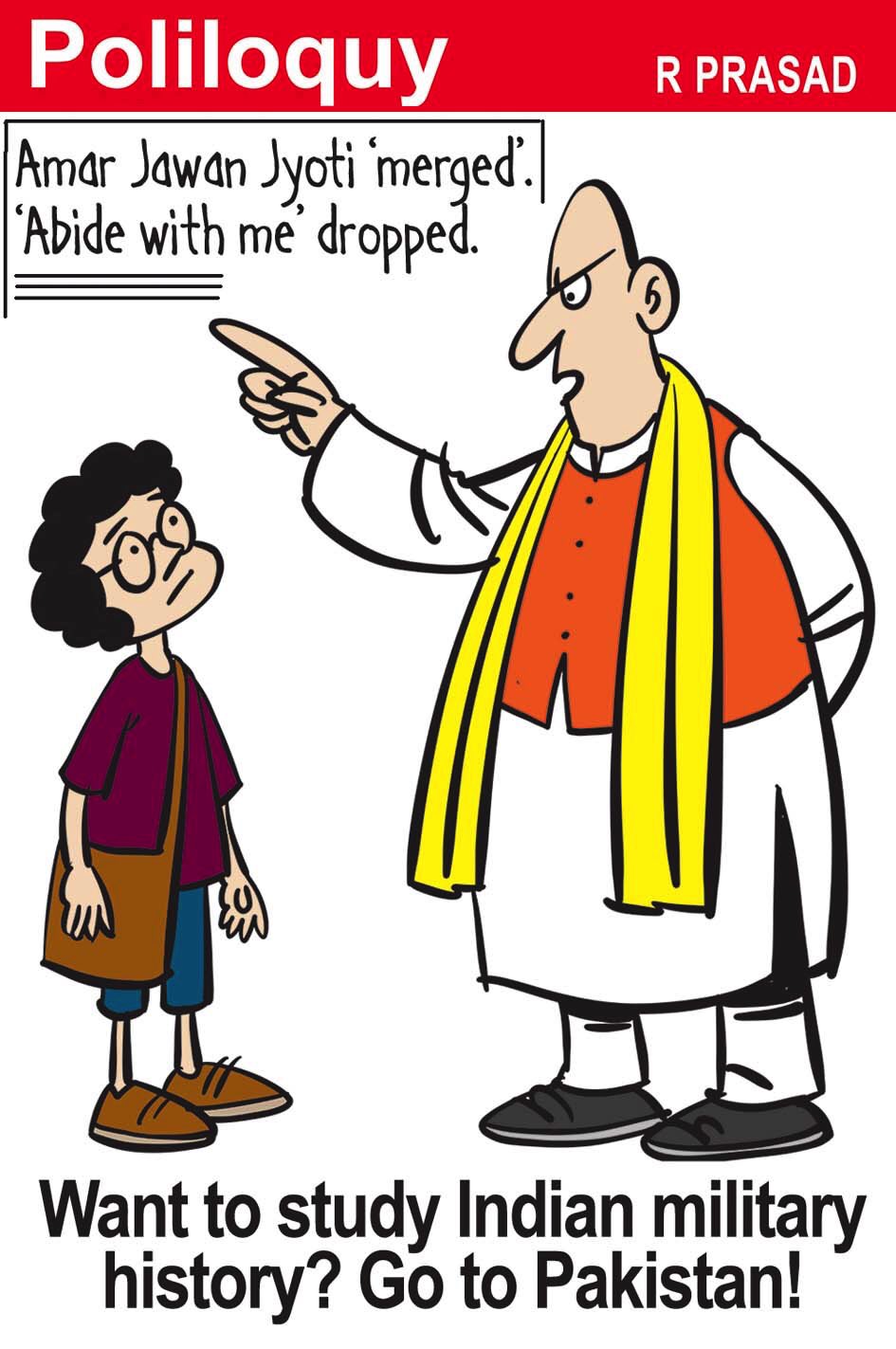 R. Prasad alludes to the recent merging of the Amar Jawan Jyoti with the National War Memorial flame, and the iconic Christian hymn 'Abide With Me' famous Christian hymn being dropped from the Beating Retreat ceremony, which is to be replaced by 'Aye Mere Watan ke Logon' as it "evokes a strong sense of patriotism with all Indians".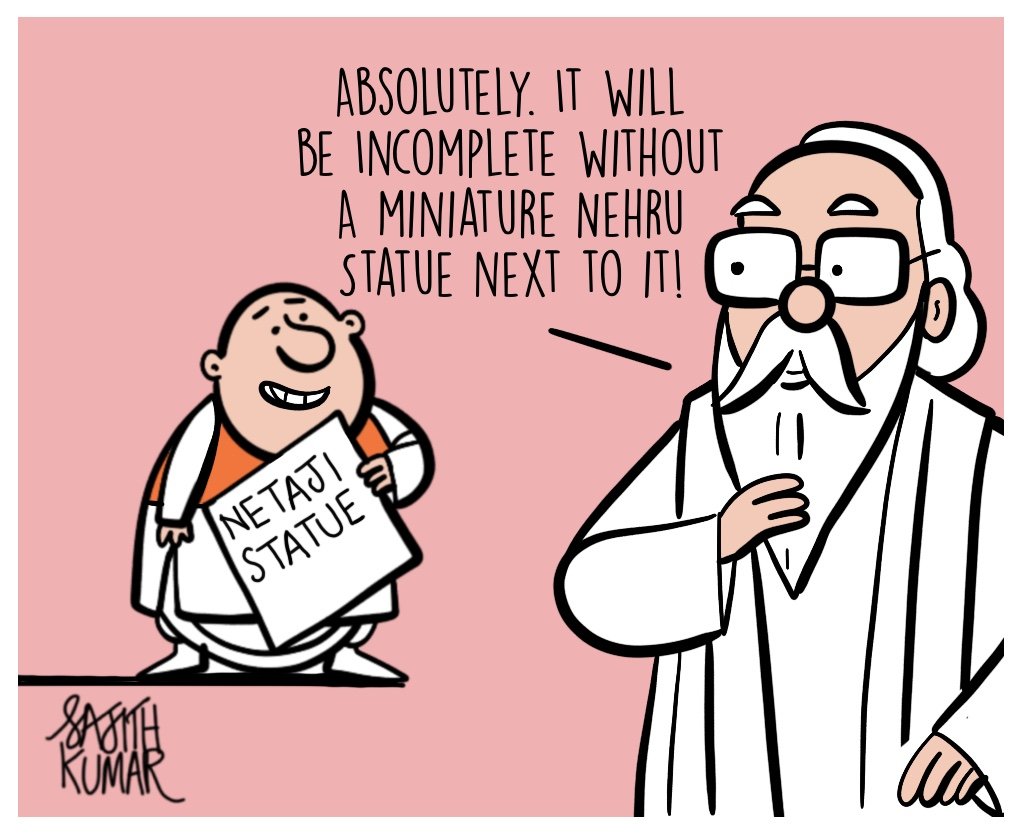 Sajith Kumar takes a dig at Prime Minister Narendra Modi's apparent swipe at previous Congress regimes, after he unveiled a hologram statue of freedom fighter Subhas Chandra Bose's hologram at India Gate on the occasion of Netaji's 125th birth anniversary. The prime minister had said that "attempts were made after independence to erase contributions of many great people besides India's culture and values", and asserted that "the country is now correcting mistakes of the past".
E.P. Unny introduces a new tableau for Republic Day celebrations based on the findings of the ICE-360 survey. The survey on India's consumer economy, done by the People's Research on India's Consumer Economy (PRICE), an independent non-profit think-tank, indicates that the poorest of the population has witnessed a decline in income, while the richest have seen a rise in income.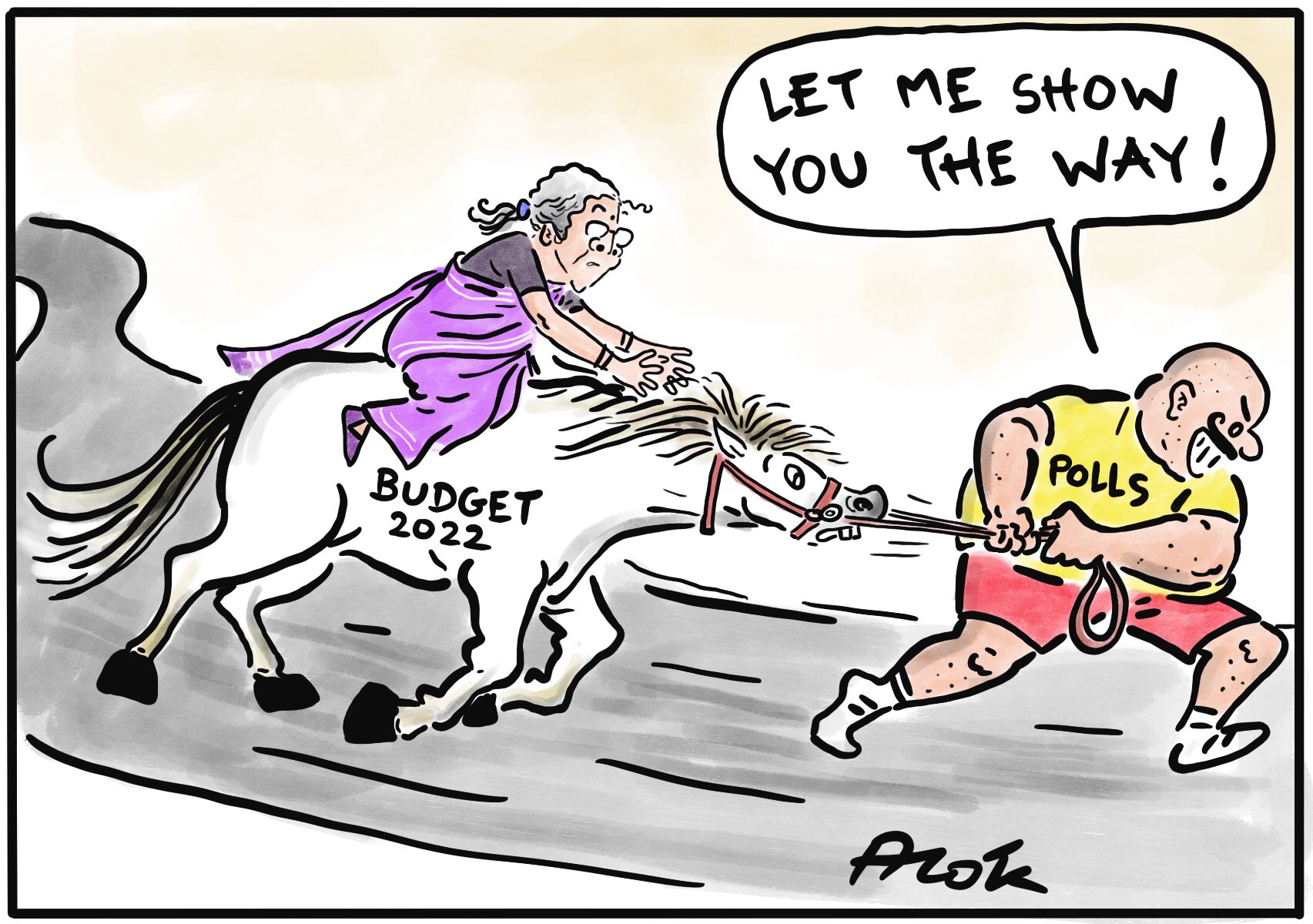 Alok Nirantar makes a prediction as to whom this year's Budget might be favourable to, in the wake of assembly polls in Punjab, Uttarakhand, Uttar Pradesh, Goa, and Manipur.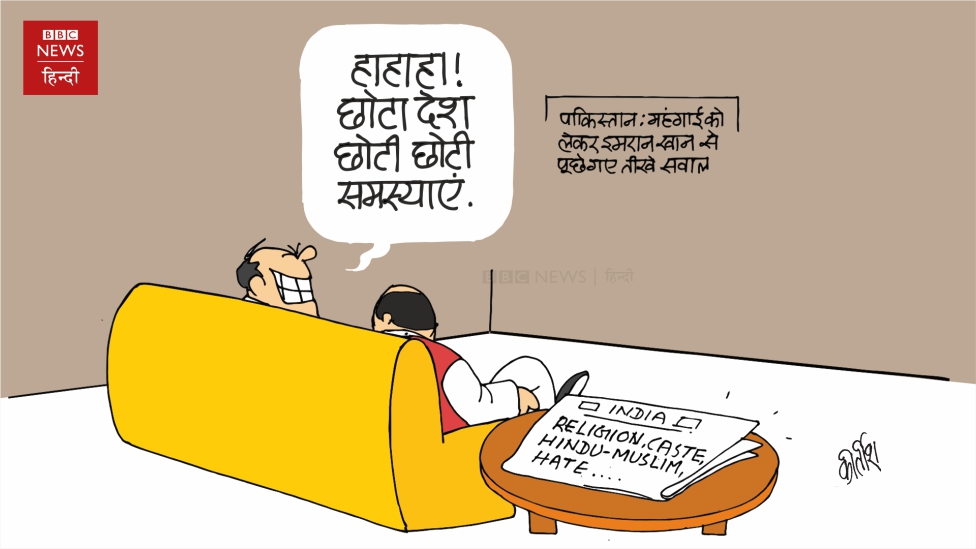 Kirtish Bhatt illustrates two men discussing the 'small problems' of a 'small nation', alluding to Pakistan Prime Minister's recent statements over the country's economy. The cartoonist also takes a swipe at reported incidents of communal hatred in India, that often make the headlines.

Source: The Print